Over a thousand consumers of Iloilo Electric Cooperative (Ileco) III including officials in northern Iloilo staged a picket in front of the Ileco III office in Brgy. Preciosa, Sara, Iloilo while the Board of Directors were having an emergency meeting last Saturday.
In an effort to prevent the spread of dengue-carrying mosquitoes, Mayor Jerry Treñas again called on city residents to help conduct massive clean-up operations in their respective households and barangays.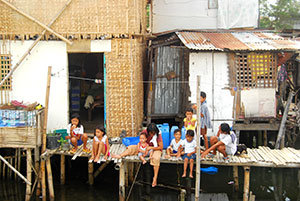 A. CHRIS FERNANDEZ
Reproductive health (RH) advocates will be in town tomorrow for a two-day renewed campaign on the immediate passage of Reproductive Health (RH) Bill.
With a symbolic protest planned, issues surrounding the yearly deaths of some 4,500 Filipino mothers are foremost in the discussions slated and set to be commemorated.