President Macapagal-Arroyo will visit the town of Valderrama in Antique Thursday to hand out cash subsidies to indigent families and to inaugurate a government housing project in villages severely affected by last year's typhoon Frank.
BACOLOD CITY -- The city government of Bacolod supports the campaign of the province against the entry of Genetically Modified Organism (GMO) products.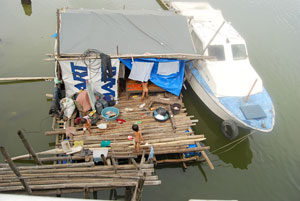 A.CHRIS FERNANDEZ
You see the brisk, confident strides as she goes around and about the campus - the animated conversations with colleagues and students. Strike a conversation with her and you sense the sharpness of her mind, her wit, and her humor.