Forty years of "revolutionary struggle" and they are just warming up. Or so it seemed for the remaining New People's Army (NPA) on Panay Island.
They're not the typical pin-up calendar photographs but they are no less breath-taking. With vivid and colorful images, an internationally recognized mangrove conservation advocate has brought her cause to offices and homes.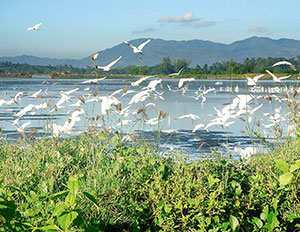 JURGENNE H. PRIMAVERA
A former officer of the Japanese Army which occupied Panay Island during World War II on Saturday led the inauguration of a museum to promote continued peace and reconciliation 64 years after the war ended on the island.