After over 10 years of extensive legal battle, judgment was finally rendered on a graft case against a former Guimaras mayor, a town treasurer and town budget officer. "Guilty" as charged thus the conviction for former Buenavista Mayor Arturo Fernandez.
BACOLOD CITY -- Opposition to the impending increase of P1.14 per kilowatt hour by the National Power Corporation (NPC) has snowballed as multi-sectoral groups, concerned citizens and some government leaders in Bacolod City and Province of Negros Occidental take their vigilance against this untimely imposition of the power rate increase.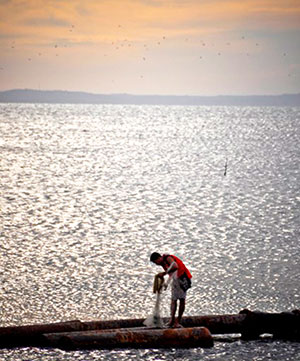 JOHN JAVIER
Western Visayas officials and consumer groups have called for the deferment of the transfer of power plants in Panay to a Singaporean firm this month and raised alarm over the possibility of a massive power shortage or higher power rates.