An all-star cast of the region's top officials and agents of the Philippine Drug Enforcement Agency (PDEA) and the Iloilo Provincial Prosecutors Office will be in one room in the afternoon of March 5th.
Patience are running low and annoyance are high as hundreds of remaining Ilonggo World War (WW) II veterans and family members await processing for the group's latest United States (US) benefit.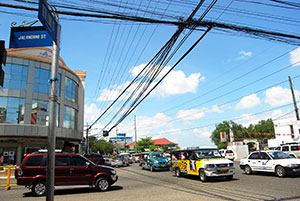 A. Chris Fernandez
The Commission on Higher Education (CHED) needs around P2.6 million to be able to implement the random drug testing in all higher education institutions in Western Visayas. According to CHED education program specialist Dr. Rex Casiple, their regional office has already requested the needed amount from the CHED head office and is just waiting for the approval so the random drug testing could be conducted.