At least a hundred came in wheelchairs, one with an oxygen tank in tow. Hundreds more with canes or walkers followed and just about everybody, aided by a family member.
An assistant provincial prosecutor in Aklan is in hot waters for administering the affidavit of recantation of government witnesses in the murder of broadcaster Herson "Boy" Hinolan.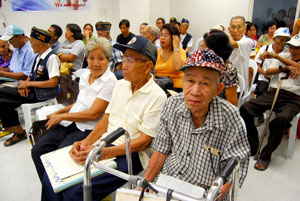 A. Chris Fernandez
Iloilo Flood Control Project in-charge Engr. Al Fruto defended the project design of the Iloilo Boulevard connecting Brgy. Tabucan, Mandurrio and the Diversion Road.