Valentine's Dinner at The Promenade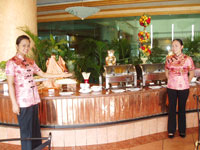 Presenting The Promenade's buffet.
Love makes life a happy experience. Thus, a day to celebrate had been set every 14th of February.
Saying "I love you" to your family, friends, lovers and associates is not enough. Actions that could prove this true are important, and that includes a time well-spent together.
On February 14, spend the evening with the special people in your life with The Promenade's Ultimate Indulgence, a Saturday Dinner Buffet called "Romantic Interlude". A balladeer will serenade your group as you enjoy the restaurant's excellent international cuisine.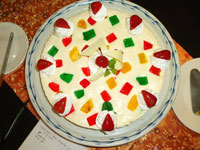 Window Cathedral Pie.
Dinner is at 6 pm until 10 pm, for only P495. The Ultimate Indulgence takes place every Saturday night of February.
"Sunday Family Feast", a post-Valentine's Day treat will be on February 15, Sunday for only P345.