The Communist Party of the Philippines (CPP) has directed its armed wing, the New People's Army (NPA) in Panay and Bicol to intensify offensives to oppose joint military exercises in these areas.
In an e-mailed statement dated January 25, the CPP also condemned the 25-day US-RP joint military exercises at Camp Macario Peralta in Jamindan town in Capiz.
The pall of the global economic slowdown failed to dampen the festive mood during yesterday's highlight of the Dinagyang Festival.
An estimated 1.5 million joined in the Dinagyang merrymaking, Mayor Jerry Treñas said.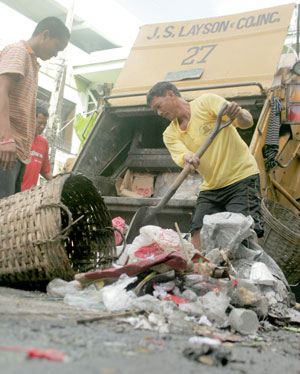 A.CHRIS FERNANDEZ
A list of extortion targets and a rifle grenade were among the recoveries made by the military following Sunday morning's encounter in Tapaz, Capiz.