PINK PEPPER
Party at Guimaras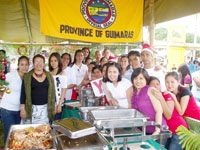 Say cheese.
The Guimaras local government led by Gov. Felipe Hilan Nava and his ever supportive First Lady, Lalie Nava held a fun-filled party at the capitol grounds last Christmas season.
Each department prepared sumptuous food and drinks, which Pink Pepper really adored.
There were games as well as a Santa look-alike contest. What entertained me most was the group presentations. What I love the most was the performance of the Engineering Department. They obviously planned the presentation well apart from being great in singing and dancing.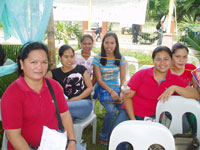 And more cheese.
Congratulations to the Guimaras provincial government for successfully spreading the Yuletide cheer to your supportive personnel.