Criminal graft charges will be filed against a mayor and two top executives in one Southern Iloilo town.
As the investigation into the robbery and killing of Australian Werner Holz widens to include the relatives of his Filipina wife, police say they already have 'three or four' suspects.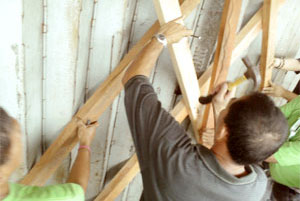 SERGE C. SANTILLAN
BACOLOD CITY – In an apparent retaliation to Central Negros Cooperative's (Ceneco) disconnection of power from the Bacolod City Hall, the city government yesterday padlocked the power utility's administrative office for its failure to settle its franchise tax obligation.