BORACAY ISLAND, AKLAN―Tourism Secretary Joseph "Ace" Durano yesterday called on Boracay residents, resort owners and other stakeholders to learn from past mistakes in managing the island-resort in order to effectively resolve the pressing problems faced by the island.
The 15 year-old teener who has been missing for 5 days was found unharmed yesterday by family members tipped off with the late afternoon sighting.
Roda Espiritu, mother of the victim confirmed the news to The News Today (TNT).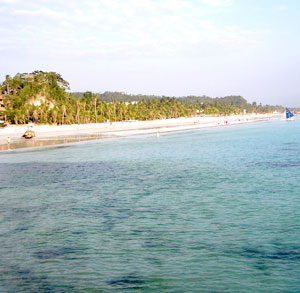 TNT File
An outbreak of typhoid cases has been noted in the city particularly in the waterfront barangays. One patient was confirmed dead last month while a number of cases were not reported at the City Health Office (CHO).