After six years of dedication to the celebrated administration of Governor Niel Tupas Sr., all it took was 72 words for retired Senior Superintendent Juan Mabugat to end such dedication.
Cases of dengue fever continue to rise in Region VI, records at the Department of Health show. But health authorities ruled out the incidence of an outbreak, although an employee of the Regional Epidemiology and Surveillance Unit (Resu) said that the region has the highest number of dengue cases in the country.
At the latest count by the Resu, there are already 5,064 dengue cases in Western Visayas as of September 30. There are 63 deaths, up three-fold from last year's 12.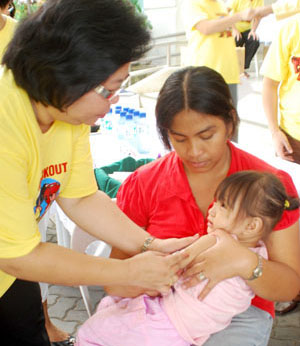 A. Chris Fernandez
Malacañang wants concrete resolution on the controversies hounding the Philippine Health Insurance Corporation (PHIC) as it sets a timetable for the Department of Health (DOH) to conclude its investigation.
This, as regular monitoring was also ordered from the Office of Health Secretary Francisco Duque if only to arrive at an acceptable decision that will curb questionable claims at the PHIC.