The Philippine National Police (PNP) cited as one of the highlights of its accomplishments last year the reduction of street crimes. Police Regional Office (PRO-6) director Chief Supt. George L. Aliño said the country's crime volume reduced by 10 percent while monthly crime rate decreased by 11.49 percent.
Despite the apparent endorsement of Governor Niel Tupas for a coal-fired power plant to be put up in Iloilo , environmental advocates are not giving up on the battle.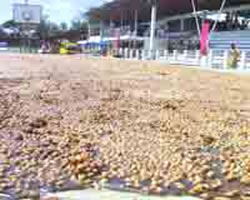 Alarmed with the rising cases of cattle rustling in the first district of Iloilo, Board Member Macario Napulan sponsored a resolution urging a stop on the illegal activity.