The atrocities perpetrated by the Communist Party of the Philippines-New People's Army against the military forces, particularly in Western Visayas, show that they are not interested in pursuing peace talks with the government, Philippine Army officials said.
The Philippine Army has admitted difficulty in regulating the use camouflage clothing because there is no law that prohibits civilians from wearing it.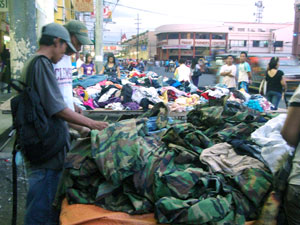 MONTESA GRIÑO-CAOYONAN
The Department of Education has expressed full support to the synchronized "People Power Do-Day Kontra Dengue" in Iloilo City and Province tomorrow.