A firefight erupted anew between members of the Philippine Army and the New People's Army (NPA) Sunday afternoon at the hinterland barangay of Ipil in Calinog town, Iloilo.
No one was killed or injured among members of the Scout Platoon of the 47IB Headquarters Company led by 47th IB executive officer Lt. Col. Evan Bermudo.
As it turned out, another Indian national and his live-in partner were pointed as the suspects behind the kidnap-slay of another Indian businessman Naib Singh.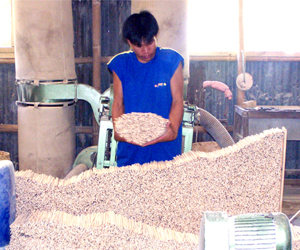 EC GARCIA
Activists held a picket at the gate of the Aquino residence in Times St. in Quezon City on Monday calling on President-elect Benigno "Noynoy" Aquino III to make good his campaign promise of making education a priority of his administration.