Police arrested three suspects who allegedly killed a mother and her daughter barely two days after the gruesome mother.
Department of Public Works and Highways (DPWH) here has started dismantling illegally constructed and unsafe billboards along national highways in Western Visayas as part of its Baklas Billboard Program with the onset of the rainy season.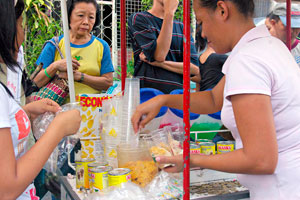 GLEN JUMAYAO
Major players and companies in the land development business are encouraged to invest in Iloilo City.
City Mayor Jerry Treñas said that the city is ripe for residential and condominium infrastructures. He hoped that land developers would find the city conducive for their architectural innovations and building designs.