Residents of Zone 6, Brgy. Ingore, La Paz, Iloilo City put road blocks over the alleged failure of Global Business Power Corporation (GBPC) to pay them with disturbance fee.
After a quite lengthy hiatus, the saga of the Espinosa clan picks up anew.
The chronicle of the warring family had its continuity after one member of the Jesus Espinosa, Sr. faction allegedly shot two brothers of the other family's bloc early morning of yesterday at Zamora St., Brgy. Sta. Monica, City Proper, Iloilo City.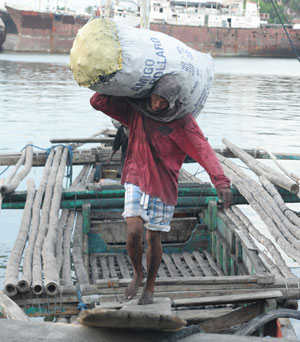 JACK TENTIA/ PALI
Suspects in the kidnap-slay of an Indian national in Sara, Iloilo over the weekend hail from Capiz province.