The political fever in Estancia, Iloilo heats up anew after a grenade throwing incident at the property of mayoralty candidate Rene Cordero over the weekend.
As such, both the political camps of incumbent Mayor Restitudo Mosqueda and Cordero are in favor of placing the town under the control of Commission on Elections (Comelec).
After six years, Dinagyang Festival again grabbed the championship crown in the Aliwan Fiesta of Manila Broadcasting Company held last Saturday, April 24, at the Aliw Theater in Pasay City.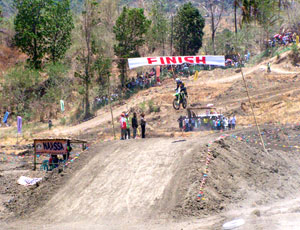 ERLY GARCIA
A Filipino residing in Boston, Massachusetts has confirmed that presidential candidate Senator Benigno "Noynoy" Aquino III suffered some mental problem and that his father and namesake Benigno "Ninoy" Aquino Jr. sought psychiatric help for him.