For now, the Commission on Elections (Comelec) would deem not to put San Dionisio town in their control despite the current political tension in the area.
Instead, provincial election supervisor Atty. Elizabeth Doronila urged the local police force to solve the conflict.
The people of San Joaquin and nearby barangays need not go to Guimbal or Iloilo City for their hospital needs anymore as the town already has its very own hospital to cater to their needs.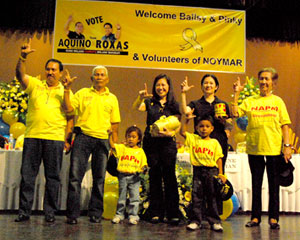 REXFEL TRIVILEGIO/ PPP
The policeman who stood as witness in the bombing incident at Carlo's Bakeshop and Cafe was marked AWOL (absent without official leave) very recently.