Apparently, not all towns and cities will be treated equal this coming May 10, 2010 elections.
Some will be afforded with augmentation forces, intensified police visibility, and enhanced checkpoint operations, among others.
Solid support for the Presidential bid of Nacionalista Party (NP) standard-bearer Senator Manny Villar is gaining momentum in the Visayas. This, as the finish line for the May 2010 election nears with only 35 days left.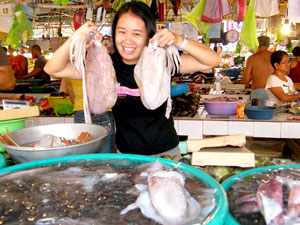 PINOY GONZALES/ PNS
Instead of meditating, three men spend their Good Friday robbing a bakeshop at Ledesco Village, Barangay Tabuc Suba, La Paz, Iloilo. The hold-up men carted some P400,000 from Sari-Sari Bread Store, which holds office at J and V Building.