A case-tracker team was formed to probe the grenade-throwing incident in Carlos' Bakeshop and Restaurant early morning Monday. The incident, which wounded a security guard and shattered the glass walls of the restaurant was deemed by the Trenases as a form of political harassment.
Iloilo City Police Office (ICPO) director Sr. Supt. Melvin Moncal said the case –tracker is headed by Chief Inspector Orly Gabinete, chief of police of Jaro police station.
A PROGRAM that will respond to the thrust of the government of developing entrepreneurs in the country is set to open here starting school opening in June.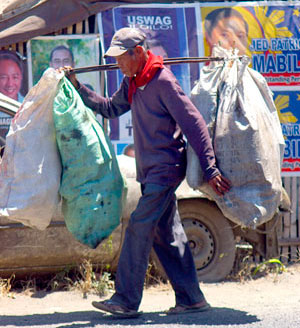 glen jumayao
THE Sangguniang Panlungsod will once again tackle the proposal declaring the city under the state of imminent danger of a calamity in today's regular session.