Search for Mr. and Miss CPU 2009: A Pageant with a Heart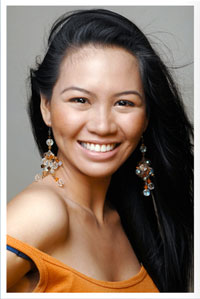 College of Hospitality Management
Central Philippine University is celebrating its 104th University Day on September 3-5, 2009 with the theme, "Empowering the Students for a Better Central".
Every year, one of the highlights of the celebration is the Search for Mr. and Miss CPU 2009. This year, there are eight pairs of contestants from the different colleges and one pair from the high school department.
Aside from the different pre-pageant activities that keep the candidates busy, the pageant committee, for the past few years, has been conducting the pageant not only as a battle of wit and beauty, but as a venue for contestants to fulfill the university's mission of "Exemplary Christian Education for Life and responsive to the needs of the total person and the world". For the past years, the Mr. and Miss CPU committee has included an Outreach Day as part of the activities of the pageant candidates. This year, the candidates will conduct a Medical-Dental Mission in selected barangays in Sta. Barbara, Iloilo. Aside from the medical-dental activities to be conducted by doctors and dentists, the candidates will be doing other activities like giving lectures on hygiene, politics, nutrition, and other topics. A feeding activity was conducted to children of selected barangays and sitios in Sta. Barbara.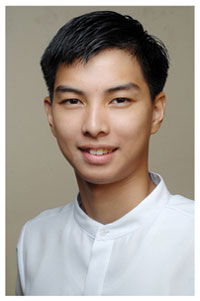 College of Nursing
This year's handsome and beautiful candidates are: Edmund Gilbert Sunpayco and Michelle Santillana (Mr. and Miss Nursing), Aldine John Roldan and Arbie Pauline Tarosa (Mr. and Miss CHM), Vincent Tolosa and Kryshelle Pilar Joquiño (Mr. and Miss Medicine),Mark Anthony Abado and Miss Mariel Stephanie Sochan (Mr. and Miss CBA), Job Philip Cabaltica and Graceous Faith Dilag (Mr. and Miss high School), Noriel Broniola and Sheryl de los Santos (Mr. and Miss Engineering), Jansun Val Geria and Angeli Monique Siladan (Mr. and Miss Computer Studies), Alexander Louie Bergantino and Claire Mary Joy Reyes (Mr. and Miss Arts and Sciences), and Shelm Azareel Amuan and Leah Vido (Mr. and Miss Education).
The Search for Mr. and Miss CPU Committee has Dr. Anita Illenberger, Director, Cultural Affairs Office, as adviser with Ms. Cara Jeanne Sullano, CPUR President, who serves as chair of the Mr. & Miss CPU Search Committee 09. Selected faculty and staff of the university and officials of the CPU Republic serve as members of the pageant committee.
On September 4, 2009, Friday, the candidates will have their final test during the Pageant Night, 6:00PM at the Rose Memorial Auditorium. On that night, a new pair will be known, as they will start to serve as the university's ambassador and ambassadress of goodwill.
Come, watch, and enjoy the pageant night–the Search for Mr. and Miss CPU 2009–a pageant with a heart.