Workers and the transport sector in Western Visayas have joined hands in today's commemoration of International Labor Day. In Iloilo City, Partido ng Manggagawa, Panay-Guimaras and the Iloilo City Alliance of Jeepney Operators and Drivers Association (ICAJODA).
Armed men believed to be members of the once dreaded Revolutionary Proletariat Army – Alex Boncayao Brigade (RPA- ABB) are reportedly conducting checkpoints in one Iloilo town.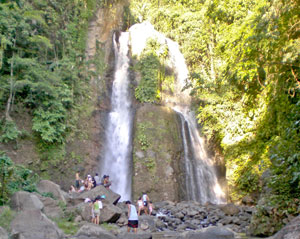 JOHN JAVIER
Two biomass power plants costing P1.44 billion will be put up in Antique boosting efforts to increase the power supply in Western Visayas through the tapping of renewable sources of energy.