Government efforts to secure whatever structure is left of the P135 million housing development in Pavia, Iloilo will have to wait for some more time.
SAN JOSE, Antique—Better safe than sorry.
Bad weather yesterday forced the cancellation of President Macapagal-Arroyo's trip to this province amid a grand reception for the President.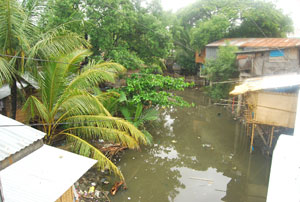 A.CHRIS FERNANDEZ
For the first time residents of Iloilo City can watch live the much-awaited boxing match between people's champ Manny "The Pacman" Pacquiao and Ricky "The Hitman" Hatton of England for free on big screen to be installed at three gymnasiums in the city this coming Sunday.