Rachel Alejandro Inlove at SM City Iloilo
Be inlove with Rachel Alejandro on February 15, 2009, 4 pm at the Event Center of SM City Iloilo.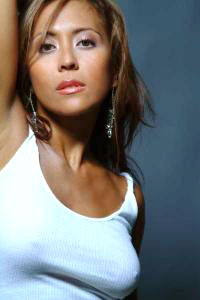 Rachel Alejandro.
With a meteoric reign as one of Asia's sought-after pop icons, Rachel has garnered a resume that boasts of just about every avenue of creative artistry, singer, dancer, stage and movie actor, writer and producer. This beautiful and talented powerhouse has an impressive list of accolades that set her in a lofty league apart from other young artists of her generation.
Born in the Philippines to artistic stock (father Hajji Alejandro is a highly-lauded singer), Rachel recorded her first album at the age of fifteen under Alpha Records. Over the course of the next few years, Rachel launched eleven more certified hit albums (Gold and Platinum) that generated numerous awards including: Two-time AWIT winner ; Best Female Recording Artist; AWIT Song of the Year for Paalam Na; Grand Prize Metro Pop 2000 Song Competition for Forever and a Day, the grand prize for the Golden Stag International Song Festival in Brasov, Romania, Gold Medal for the World Championship Of the Performing Arts in Hollywood, California.
Rachel is no stranger to the international concert scene. She performed for crowds on four continents in such countries as Italy, Switzerland, Spain, Netherlands, United Kingdom, Australia, Canada, the Philippines, Singapore, Japan, Korea, Hong Kong, Malaysia, Bahrain, Dubai, Abu Dhabi, Oman,, and the cities across the United States. And just when we thought we saw it all, Rachel found yet another genre on stage to conquer: the theatre.
In 2001, Rachel bagged the coveted lead as Mimi in Singapore Repertory offering of Jonathan Larson masterpiece, Rent." Rachel's Mimi sounds even better than Broadway"exclaimed one media reviewer who watched both shows. Revered for her powerful vocal range and stellar acting ability, Rachel has played the lead role in a number of plays including: Five Women Wearing the Same Dress; Fire Water Woman; Promises Promises; Peter Pan the musical, the Sound of Music and most recently, Avenue Q where she played Lucy the slut and Kate Monster.
An entertainer who has conquered television, movie, recording and theatre, Rachel continues to explore the adventurous facets of her career and personality poised for any challenge that may come her way.
Catch Rachel Alejandro inlove only at your Ultimate Shopping and Entertainment Destination--SM City Iloilo.
* * *
Your Ultimate Shopping and Entertainment Destination has made sure you and your loved ones get the best this love month.
Music from the heart filled the air last February 8, 3pm at the Event Center with the live ambiance music pervading the air.
On February 14, the Claravall-Gonzales School of Classical Ballet will present a Valentine Ballet Show, 4pm at the Event Center.
To capture special moments with your loved ones while strooling in the mall, Photographs and Memories, a photo opportunity and portrait sketching will be situated at the SM Foodcourt Hallway on February 13-15, 2009.
Enjoy your loved ones' company and enjoy Tea for Two with every purchase of a Valentine Combo Meal at SM Foodcourt on February 9-28, 2009.
Meanwhile, Mildred Gonzalez Murchison in cooperation with HALIGI Foundation, Inc. Presents Paul Salas and Angel Sy in a Post Valentine Fashion Show on Febrauary 21, 3pm at the Event Center.
What a way to celebrate your Valentines Day at your Ultimate Shopping and Entertainment Destination--SM City Iloilo.
These special moments are also brought to you by ABS-CBN Iloilo, Iloilo Business Hotel, Picture City, Joy Fernando's Portrait Gallery, Emilion Modern Filipino Cuisine, Buto't Balat and Our Home.