Jaro Fiesta Princesses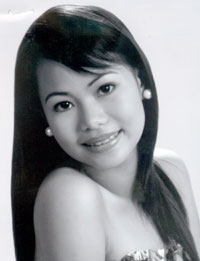 Margaret Javelosa
On February 2, 2009, the district of Jaro will celebrate one of the country's grandest fiesta in honor of Nuestra Senero de la Candelaria. As a tradition, some of the fairest among the city are chosen to be princesses of the Jaro Fiesta Queen which this year was bestowed upon Marie Angelica A. Chan, daughter of much well-loved singer/composer and businessman, Jose Mari Chan and the lovely Mary Ann Ansaldo.
The Princesses for these year's Jaro Fiesta Queen coronation are:
Margaret Javelosa
A remarkable beauty that has been a part of Jaro's history since then. She was crowned Queen of the Children's Fancy Dress Ball in the year 2001. She came from a family who has a long history of being Queen's and Princesses of Jaro since the 1990's. Margaret is the granddaughter of Ruth Genille -Javelosa and the late Vicente Jalbuena Javelosa.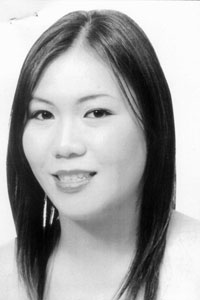 Ginger Carmela Diamante Orais
The bubbly Marga as she is fondly called by family and friends is the daughter of Gary Alberto Javelosa and the late Sheila Adelantar -Javelosa. She is 17 years old, a freshman taking up Hotel and Restaurant Management in Central Philippine University.
Ginger Carmela Diamante Orais
Ginger is the daughter of the late Capt. Leovigildo Ouano Orais of Agusan del Sur and Dr. Roslyn Diamante-Orais. Her paternal grandparents are educators, who founded the St. Micheal College of Caraga in Nasipit, Agusan del Sur. Her maternal grandparents are very much active in the city's political scene, her graandfather was the political adviser of the late Fernando Lopez, former Vice President of the Philippines; and her grandmother is the former ABC Jaro President Julieta Diamante. Ginger is currently a sopomore student at the University of San Agustin, taking up Bachelor of Science in Nursing.
Nhatalie Karen Castro Calibara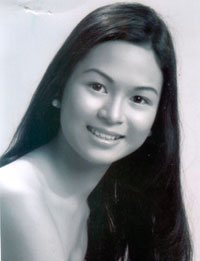 Nhatalie Karen Castro Calibara
Nhatalie is the daughter of Rhoderick Almajar Calibara a 3rd Marine Engineer and Ma. Friday Castro-Calibara. She was named after a famous actress Natalie Portman by her doting father. Pebbles as she is called by relatives and friends is the first grand child of Romeo and Laarni Calibara. She is at present in her senior year in Colegio de San Jose.
Willielyn Jane Indiano
Willielyn Jane is the daughter of Wilfredo Rebustes Indiano, a seafarer who hails from Lezo, Aklan and the former Evelyn Hojilla of Balabago, Jaro. She is the grand daugther of Barangay Captain Quirino Hojilla Sr. She is in her third year at the Iloilo National High School. She finished her elementary education at the Central Philippines University. She wants to take up BS Tourism in college. Her dream is to be a flight stewardess someday and travel around the world.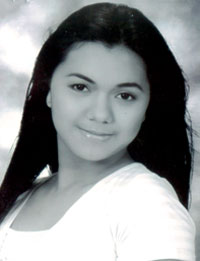 Willielyn Jane Indiano