Kinaray-a.com Inc. turns 2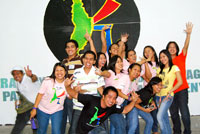 The 2nd anniversary celebration of Kinaray-a.com Inc. was a success. The event was celebrated last December 29, 2008 at St. Anthony's College's De Witt Hall.
The event started with a mass by Rev. Fr. Edione Febrero, Diocesan Chancellor and station manager of Station DYKA. This was followed by a torch parade from EBJ Freedom Park to Saint Anthony's College as the venue. The members of Kinaray-a.com Inc., their family and friends, joined the parade.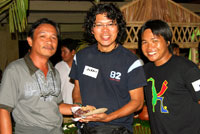 OKM Artists entertained the members and guests with their original kinaray-a songs.
Kinaray-a.com Inc. plays a very important role in uniting Antiquenos worldwide through its website with their energetic and a good friend Fridy Panaguiton.
Kinaray-a.com Inc. also aims to gather Antiqueños to engage in activities that promote opportunities for growth and prosperity for Antique.