Iloilo Provincial Prosecutor Bernabe Dusaban yesterday showed documents to disprove the claim of Governor Niel Tupas and his aide Manuel Mejorada that they mishandled the drug complaints reaching their office with particular references to the drug charge against one Noli Teope and a drug bust related to a raid in June 2008.
Justice Secretary Raul Gonzalez yesterday scored the removal of subsidy of Iloilo province for provincial prosecutors claiming it was "politically-motivated."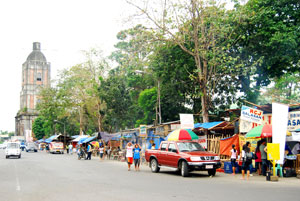 A. CHRIS FERNANDEZ
The World Bank and the Local Water Utilities Administration (LWUA) have extended support to the Metro Iloilo Water District (MIWD) here in seeking options to help improve its water supply capacity.
Iloilo City Mayor Jerry P. Treñas said the World Bank through his intervention has given MIWD US$300,000 worth of technical assistance to improve water supply.