Iloilo Provincial Prosecutor Bernabe Dusaban fears that his office may be paralyzed following the decision of the Iloilo Provincial Government to discontinue extending financial assistance.
Commentaries made by a popular broadcast journalist in 2007 have now been found to be "out of context" thus with a clear public imputation.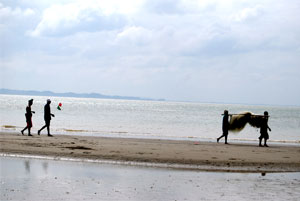 A. CHRIS FERNANDEZ
Kasamang Rhoderick "Rod" Tecson, one of Iloilo's top broadcast journalists and popular anchorman of Radio Mindanao Network (RMN) Iloilo is ready to post bail.