BORACAY ISLAND—The House committee on national cultural communities is backing the appeal of the Ati community here to have a permanent land of their own on the island.
There would be no increase in the prizes for the Dinagyag tribes competition next year. Iloilo Dinagyang Foundation Inc. (IDFI) vice chair Ricardo Andrada said they could not implement any increase in the prize money for the winners since the foundation already provides subsidies to the competing tribes.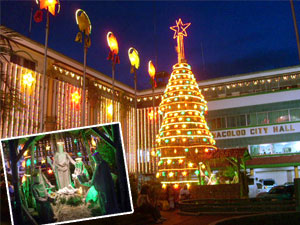 BOBBY J. MAHADALI
BACOLOD CITY -- If Iloilo City has defective firearms, Bacolod City has defective bullets. And it was the defective or dud bullets that made members of the 6th Regional Mobile Group (RMG) defenseless when they were ambushed by alleged members of Communist Party of the Philippines-New People's Army (CPP-NPA) last week in Hacienda San Vicente, Brgy. Estado, Victorias City.