Politics has reared its very ugly head after thousands were left homeless, hungry and desperate in the aftermath of the onslaught of typhoon "Frank" in Iloilo and Western Visayas.
The city government has proposed a P450 million budget before the Housing Urban Development Coordinating Council (HUDCC) for the development of relocation sites where the 2,910 families living in danger areas could be relocated.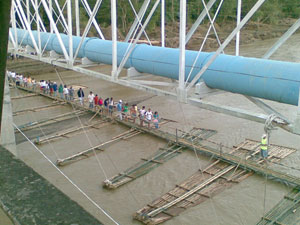 ROSENDO MEJICA II
Judgment has been rendered in favor of an Ilonggo widower who sued the Bank of the Philippine Islands (BPI) for collection of money and damages.