Invoking the spirit and sense of accountability and transparency, Barotac Nuevo Mayor Hernan Biron called for a "legality and personality" check on a donor-foundation.
Established government partners in the Department of Education's (DepEd) Adopt-A-School Program,Biron through the town's legal counsel, Buenas Aires Celi Dela Cruz issued three requirements for the Valera-Araneta Foundation Incorporated.
Personnel from the Iloilo City Police Office (ICPO) will visit the different public elementary schools in the city to create awareness among teachers and elementary pupils on how to prevent crime.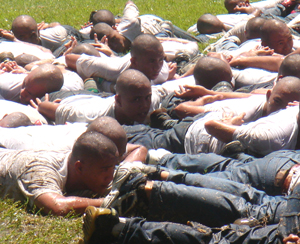 PHOTO COURTESY OF JC RIO
Ilonggo taxi driver Nestor Sulpico was given a standing ovation at the graduation ceremonies of a New York nursing school where he was enrolled.
The New York Daily News reported that classmates and school officials of the Beth Phillips Beth Israel School of Nursing stood in honor of their classmate as the launching of a scholarship program in his honor was announced during the school's commencement exercises last June 5 (June 6 in the Philippines). A $1,000 seed money has been for the Nestor Sulpico Scholarship Fund Initiative through the help of Suplico's friends Luanne Kwon and Edmundo Mercado.