The Napoleon Tumagtang Command of New People's Army (NPA) Southern Front-Panay denied the allegation of the Armed Forces of the Philippines (AFP) that Congressman Exequiel Javier and Mayor Elizabeth Coloso were their main targets in the ambush that they staged in Brgy. Aningalan, San Remigio Antique last week which killed two Army soldiers and wounded two others.
Take it or leave it. For one of the most outstanding treasurers Iloilo province ever had, it was a handed 'choice' – leave it.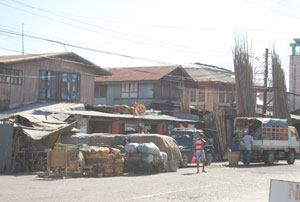 PHOTO CONTRIBUTED BY REXIE AGAPOLO
The government should prioritize health programs that centers on the prevention of pneumonia among young children. Pneumonia, the number ten cause of child mortality in the country, is a disease that could be prevented through vaccination.