Three jail guards in the Iloilo Rehabilitation Center (IRC) face suspension for actions deemed by Senior Superintendent Ricardo Dela Paz as clear lapses of jail responsibility.
In a two-paged report obtained by The News Today (TNT), Senior Supt. Dela Paz identified the jail guards as Provincial Guard (PG) III Romel Pasquin, PG II Rene Monares and PG II Julius Bangero.
Controversies hounding the comprehensive Fishery Ordinance of the Municipality of Carles finally heard official discussions in the Iloilo Sanggunian Panlalawigan (SP).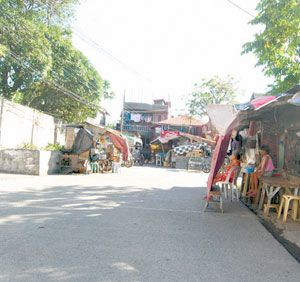 PHOTO COURTESY OF buki manikan
May Wan Dominado was not surprised when she failed to pass last year's bar examinations.
Her hopes of becoming a lawyer had already been shelved on April 12 last year, the day after she left for Manila for her review classes.