Ilonggo officials of the Liga ng mga Barangay (Liga) vowed to help in the investigation to be conducted by the present Liga leadership on the financial expenses incurred by the league's previous president.
The fate of at least 200 hundred women mostly belonging to the "upper class A and B" of the society may as well be hanging on the fine line of aesthetic surgery benefits and aesthetic surgery risks.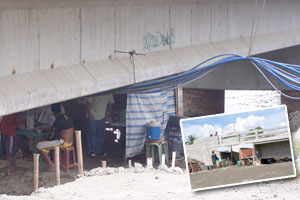 PHOTO CONTRIBUTED BY R. GANZON
Officially a crisis or not, the issues hounding the once-united community of the Central Philippine University (CPU) here has drawn into the fray distinguished Ilonggos based abroad.