Lt. Col. Mariano Antonio Perez, former head of the Military Intelligence Group 6, said Ma. Luisa Posa-Dominado and Nilo Arado "were neither abducted nor detained by any personnel of the MIG 6."
A downtrend of typhoid cases has been noted in the city based on the number of patients admitted in the city's different hospitals as reported by the Department of Health Center for Health Development.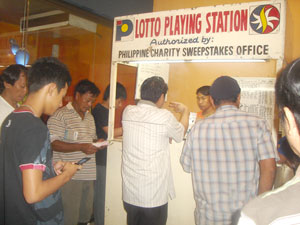 EC GARCIA
The world welcomes today yet another millionaire or set of millionaires, thanks to last night's Super Lotto of the government's Philippine Charity Sweepstakes Office (PCSO).
In Iloilo, the Super Lotto fever hit it big with big hopefuls coming from a diverse community of wanna-be millionaires.