City Health Office chief Dr. Urminico Baronda yesterday confirmed that the source of water of three waterfront barangays affected by typhoid fever is contaminated.
This came after the initial water analysis they conducted. The water sample was further subjected for "bacteriological examination."
The family of one of two alleged terrorists arrested by government agents on Boracay Island over the weekend has called on the Armed Forces to surface their kin alive and unharmed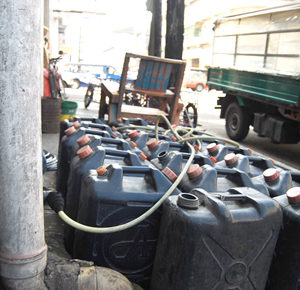 A. chris Fernandez
Construction and development works of a multi-million investment in Nueva Valencia, Guimaras have now been stopped as per order of the town mayor.