City Mayor Jerry Treñas is alarmed by the surge in the number of typhoid cases in the city. He thus mobilized the Association of Barangays Captains (ABC) in the city's six districts to help monitor the disease.
About P200,000 cash and a still undetermined worth of jewelries were carted away by robbers, believed to be members of the Acetylene Gang, from Iloilo Pawnshop and Jewelry located in Quezon Street, Iloilo City yesterday.
The heist was discovered by the pawnshop's staff and the security guard after they opened the establishment around 9 a.m.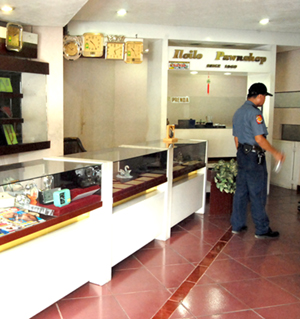 A. chris Fernandez
First it was Iloilo City. Now the Capitol follows suit with a similar move to add another congressional district in the Province of Iloilo.