NUEVA VALENCIA, Guimaras – A multi-million resort here continues construction and development without environmental clearances and permit from the local government unit.
After the proposal to divide Iloilo City into two districts comes the possible clustering of the city's 180 barangays.
Liga ng mga Barangay president Irene Ong confirmed that talks about the clustering of barangays circulate among the barangay officials.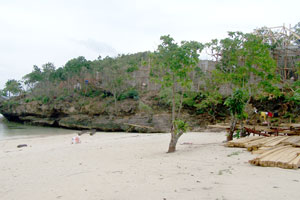 A. chris Fernandez
Unfazed by threats, ZTE-NBN whistle-blower Rodolfo Noel "Jun" Lozada Jr. will be coming to Iloilo and Bacolod cities as part of his provincial trips to give talks on the alleged bribery scandal.
Lozada announced to students and youths attending a protest concert here last Friday that he will be in Iloilo on March 14 to meet with groups and speak before students calling for truth and accountability on the scrapped ZTE-NBN.