Carles municipal mayor Arnold Betita denied the front page story of The News Today last Monday (March 3) that they are forcing fishermen from their town to sell their catch only in Carles.
Betita made the clarification during a meeting with Gov. Niel Tupas Sr. and Estancia Mayor Restituto Mosqueda yesterday at the governor's office.
The Department of Environment and Natural Resources (DENR) has already proclaimed 19 Biodiversity Conservation Sites in Western Visayas. It is part of the 128 key biodiversity areas (KBA) identified in the region and in Central Visayas.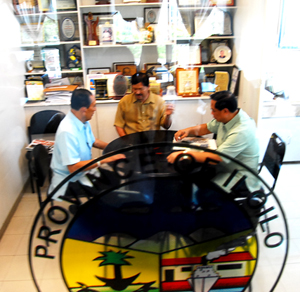 A. chris Fernandez
Metro Iloilo Water District (MIWD) got both good news and bad news from the 9th Iloilo Sanggunian Panlalawigan (SP).
Good news following the committee recommendation on the needed SP endorsement for the realization of a World Bank grant. Bad news because of yet another SP resolution backing an Iloilo town's call for share on MIWD's revenues.