Estancia Mayor Restituto Mosqueda tendered his irrevocable resignation as chairperson of the Malacañang-backed Northern Iloilo Alliance for Coastal Development (NIACDEV).
The Department of Tourism (DOT) is launching today a program to conserve and protect the various tourism destinations in the country.
Dubbed as The Environmental Security on Tourism (TEST), the program, on the whole, aims to protect the nation's environment, said DOT Undersecretary for Security and Political Affairs Salvador Sarabia Jr.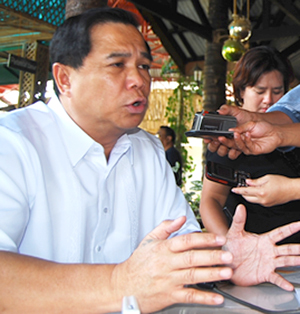 A. Fernandez
For maintaining citizenship of both countries -- the United States of America and the Philippines -- the electoral victory of one barangay captain in San Dionisio, Iloilo is now in peril.
In fact, the Commission on Elections (Comelec) moved to resolve that subject village chief was not qualified to be a candidate at all.