There is a shortage of "quality" seafarers around the globe. Thus, Ambassador Stale Torstein Risa of Norway encouraged maritime schools in the country to give importance to quality-based maritime education and training to meet the demands of the global shipping industry.
A village councilor was shot dead and another was wounded in an ambush Tuesday night on the island-province of Guimaras.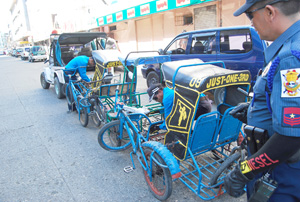 A.CHRIS FERNANDEZ
United States Counselor for Economic Affairs Larry Memmott said Iloilo and its neighboring island-province of Guimaras has the potential to emerge as attractive alternative popular tourist destination in the region other than Boracay island.