Iloilo Governor Niel Tupas Sr. has officially vetoed the entire Appropriations Ordinance 2008-01-A approved recently by the Sangguniang Panlalawigan (SP).
He submitted his 10-paged veto message to the SP secretariat yesterday.
Appropriations Ordinance 2008-01-A embodies the executive budget of the province of Iloilo for this year 2008.
Services in money and revenue making offices of the city government will be computerized starting this year courtesy of the World Bank.
City Mayor Jerry Treñas, in an interview with the Iloilo City Hall Press Corps yesterday, said the computerization project is worth P14.8 million.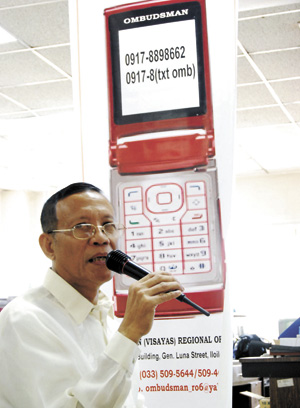 A.CHRIS FERNANDEZ
The Philippines have the resources -- both natural and human -- and clear potential to make it big in the international tourism industry. Yet for Senator Richard Gordon, until the government gets really serious, then current efforts in existing tourism programs will not put the country where it should be.