In full support of the unwavering stance of the Philippine Medical Association (PMA) against amendments introduced to the now highly-controversial "Cheaper Medicines Bill," Ilonggo doctors came out with the latest position.
The League of Cities of the Philippines (LCP) will file a motion with the Supreme Court (SC) to hold the Internal Revenue Allotment (IRA) share of the 16 newly created cities in "escrow account" pending the resolution of the case they filed.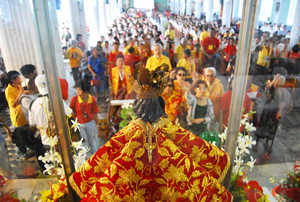 A.CHRIS FERNANDEZ
A more efficient procedure is now in place for Ilonggo patients seeking eye treatment following the controversies generated by Cataract-scheme cum Cataract-scam.
With the government's Philippine Health Insurance Corporation implementing a major make-over on the system, eye specialists in Western Visayas banded in support of the changes.