Local officials governing Boracay Island have finally implemented a moratorium on new construction projects, five months after the Department of Environment and Natural Resources (DENR) had issued the moratorium call.
Ten candidates will vie for the 2008 Miss Dinagyang search, most of them are already beauty titlists. The beauty pageant is one of the activities lined up by the Iloilo Dinagyang Foundation Inc. (IDFI) to add more color and fun to the yearly festival.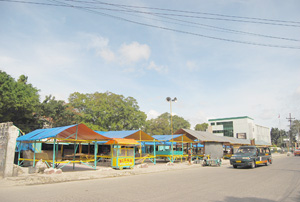 A.CHRIS FERNANDEZ
The provincial government of Guimaras is not giving up on its move to ask the London-based International Oil Pollution Compensation Fund (IOPCF) to pay the compensation claims of fishpond operators and seaweed growers in the province.
Rep. JC Rahman Nava, in an interview last week, said they are exhausting all the legal remedies to also include fishpond operators and seaweed growers in the oil spill compensation.