Iloilo Governor Niel Tupas Sr. has ordered the non-renewal of job hire contracts that expired on December 31, 2007 following the failure of the Sangguniang Panlalawigan to approve the annual budget for this year.
Firecrackers did it.
This was the explanation of officials representing Panay Electric Company (Peco) and Panay Power Corporation (PPC) of the power blackout which occurred in Iloilo City during the New Year's eve revelry.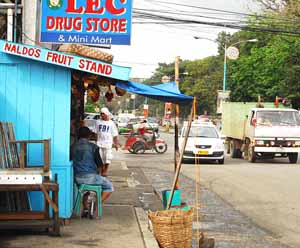 A.CHRIS FERNANDEZ
Even Mayor Jerry Treñas is becoming worried of the situation the Iloilo Dinagyang Foundation Inc. (IDFI) is in. The mayor said the foundation needs sponsors especially the corporate sponsors to finance the activity and continue the good record that Dinagyang made not only in the country but in foreign countries.