Government troops in the Visayas will refocus its counter-insurgency operations from Cebu and Bohol Islands last year to Negros Island this year, an Army spokesman said.
Lt. Col. Erwin de Asis, public information officer of the Army's 3rd Infantry Division (3ID), said Negros will be the main priority of the 3ID in its operations.
An estimated 80-100 persons spent their first night of the year at the Maasin town hall Tuesday after they evacuated their homes for fear that a chlorine leak at the nearby water treatment plant would cause an explosion.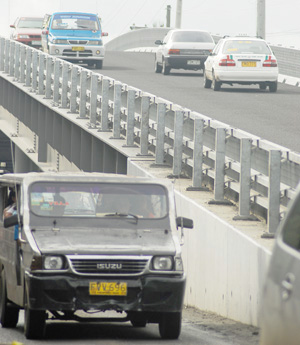 A.CHRIS FERNANDEZ
Governor Niel Tupas Sr. made another veto of a legislative act of the 9th Iloilo Sanggunian Panlalawigan (SP), the second thus far in what already were historic moves in the affairs of the Iloilo Provincial Government.