The Office of the Ombudsman-Visayas has asked the Department of Public Works and Highways (DPWH) to explain the delay in the completion of the P400-million flyover project in Iloilo City.
An Ombudsman fact-finding investigation is now underway to ascertain the regularity and legality of the issuances of quarry permits in Janiuay, Iloilo.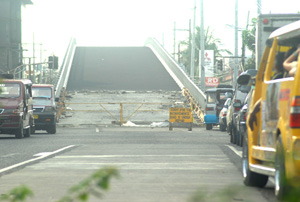 A.CHRIS FERNANDEZ
The election for the Association of Barangay Captains (ABC) in the city will be held on Saturday at the Iloilo Social Hall. As of yesterday, Barangay Capt. Irene Ong and Barangay Capt. Rafael Palmares Jr. of Magsaysay Village remain to be the contenders for the post.