At least sixteen towns in three provinces of Western Visayas are under direct threat from harassments and feared attacks from communist terrorists.
The Iloilo Regional Trial Court (RTC) has granted a writ of amparo to the families of two abducted Iloilo activists who have remained missing for eight months.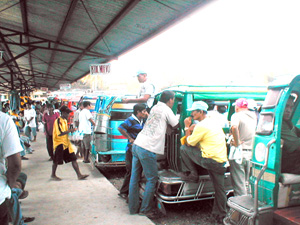 A.CHRIS FERNANDEZ
All roads lead to the town of Maasin some 30 kilometers from Iloilo City as this bustling central Iloilo town holds the ninth edition of its annual festivity, the Tultugan Festival, on December 26, 2007.