Questions have now been raised on the legality and regularity of the Iloilo Provincial Government's anti-rabies program with millions in Capitol funds spent thus far.
In a privilege speech titled "Just Asking," First District Board Member Mac Napulan called for intervention and thorough check on the program's implementation. This, as he openly wondered whether provisions in an earlier Memorandum of Understanding (MOU) was violated.
Justice Secretary Raul Gonzalez Sr. has balked at implementing the dismissal order against City Prosecutor Efrain Baldago amid questions on the legality of the order.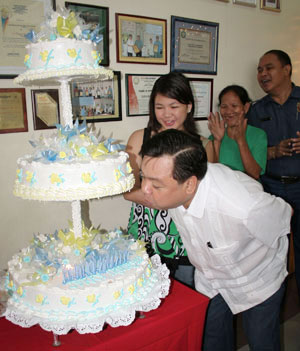 PIO
This could well describe the move of the City Legal Office (CLO) after the Energy Regulatory Commission (CLO) approved the application for rate increase of Panay Electric Company (Peco).